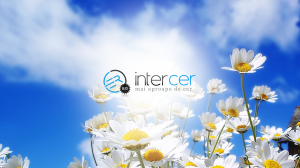 As for me, thou upholdest me in mine integrity, and settest me before thy face for ever. Psalm 41:12.
Some regard sin as altogether so light a matter that they have no defense against its indulgence or consequence. . . . With some . . . , religion is purely a thing of feeling. You will see a fair show of fervor and devotedness for a time, but soon a change comes. . . . They want a sip of the pleasure of excitement–the ballroom, the dance, and the show. . . .
If you suppose for a moment that God will treat sin lightly or make provisions or exemptions so that you can go on in committing sin, and the soul suffer no penalty for thus doing, it is a terrible delusion of Satan. Any willful violation of the righteous law of Jehovah exposes your soul to the full assaults of Satan. When you lose your conscious integrity your soul becomes a battlefield for Satan. You have doubts and fears enough to paralyze your energies and drive you to discouragement. The favor of God is gone. Some . . . have tried to supply its place and seek compensation for the loss of the Holy Spirit's witness that you are a child of God, in worldly excitement in the society of worldlings. In short, you have plunged deeper into sin. . . .
Remember that temptation is not sin. Remember that however trying the circumstances in which a man may be placed, nothing can really weaken his soul so long as he does not yield to temptation but maintains his own integrity. The interests most vital to you individually are in your own keeping. No one can damage them without your consent. All the satanic legions cannot injure you unless you open your soul to the arrows of Satan. As long as you are firm to do right, your ruin can never take place. If there is not pollution of mind in yourself, all the surrounding pollution cannot taint and defile you.
Eternal life is worth everything to us or it is worth nothing. Those only who put forth persevering effort and untiring zeal with intense desire proportionate to the object they are in pursuit of, will gain that life that measures with the life of God.
That I May Know Him p. 248
"""""""""""""""""""
Prayer Requests
—– Udpdate —- daddy is still losing blood. They have turned up his pacemaker so his heart doesn't have to work so hard. His bp is coming up slowly due to the fact of giving him more blood. They have postponed fixing the bleeding until tomorrow. So please say a prayer that everything will be ok tomorrow and they fix him so he can go home soon. Tina
—–Please pray for David whose cancer has come back. Eileen
—– My brother-in-law Will really needs prayers for his health. Karen
"""""""""""""""""""""""""""`
Dear Friends,
When Eileen was a little girl, her favorite Bible story was Queen Esther. She loved to here me read the story to her or to pretend that she was the queen saving God's people. When we had a baby girl, she got to name her Esther after that brave queen. Over the years, Esther grew to love the story of Queen Esther almost as much as her big sister did. The thought that God would take a poor little orphan girl and use her to save His people filled them with hope and anticipation. They wanted God to use them for some great cause whenever and wherever He willed.
Some years ago, while attending a class at Union College, a student in one of Esther's classes declared that Queen Esther was a power-hungry, grasping female who used her beauty for political gain. He accused this brave girl of doing many immoralities to "gain favor." Esther was appalled! How could he say such things? She could not keep silent. Esther had to speak in defense of this great woman of faith. In no uncertain terms she explained to him the dangers involved had the king not chosen Esther to be queen. How Esther had not desired power but had been one of the many maidens whisked away from their home and family and gathered together by the commandment of the king who wanted to replace the former Queen Vashti. The fate of the girls who did not become queen was not a pleasant one.
How important it is the we, too, speak in defense of the truths found in God's Holy Word. How vital that we "stand fast in the Lord" no matter what others may think or do. 1 Thes 3:8 There are many theories, many "winds of doctrine" that are as false as the opinions of that young man in Esther's class.
How can we know what to believe? "To the law and to the testimony: if they speak not according to this word, it is because there is no light in them." Isa 8:20 We must compare all that we read, all that we hear, to the Scriptures. In them only do we find the true way. In them only do we have something to hold onto.
Our Dear Saviour prayed, "Sanctify them through thy truth: thy word is truth." The Psalmist declares, "The entrance of thy words giveth light; it giveth understanding unto the simple." "The law of the LORD is perfect, converting the soul: the testimony of the LORD is sure, making wise the simple. The statutes of the LORD are right, rejoicing the heart: the commandment of the LORD is pure, enlightening the eyes. The fear of the LORD is clean, enduring for ever: the judgments of the LORD are true and righteous altogether. More to be desired are they than gold, yea, than much fine gold: sweeter also than honey and the honeycomb. Moreover by them is thy servant warned: and in keeping of them there is great reward." Ps 119:130; 19:7-11
May we declare as did Jeremiah, "Thy words were found, and I did eat them; and thy word was unto me the joy and rejoicing of mine heart." Jer 15:16 May we "study to show [ourselves] approved unto God, a workman that needeth not to be ashamed, rightly dividing the word of truth." 2 Tim 2:15 May we always speak boldly in defense of the truth is my prayer.
Rose
Battlefield of the Soul – August 7, 2013